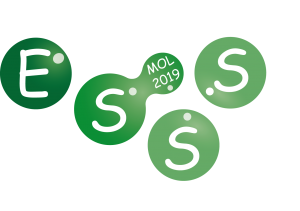 In March-April 2019 the European School MolII will be hosting the annual European School Science Symposium (ESSS). This extraordinary scientific event, gathering participants from all the European Schools, stimulates an interest in science and develops a range of skills, giving pupils a great opportunity for achievement and stretching the scientific capabilities of our most talented.
IMPORTANT: In case your school has changed a coordinator/s from the last year or your coordinator is not on the attached list at all, please send information about your current coordinators to Mr Melzassard: christophe.melzassard@teacher.eursc.eu.
Key information and dates:
When:                           31st March – 03rd April 2019
Where:                          European School Mol- Europawijk 100 2400 Mol
Accommodation:      Corsendonk De Linde– Kasteelstraat 67, 2470 Retie Belgium
http://youthhostels.lu/fr/auberges-de-jeunesse/auberge-de-jeunesse-luxembourg.
Important dates:
Deadline for submitting entries to the ESSS 2019: 07th December 2018
(Submission of entry form + abstract of each project submitted)
Confirmation to schools about project acceptance: 20th December 2018
Deadline for submitting the full report (for accepted projects):  28th February 2019
Attachments:
ESSS 2019 Entry Form in English
ESSS 2019 Symposium Program