The European Contest for Young Scientists (EUCYS) highlights the best of European scientific student achievements and attracts widespread media interest. The 1st prize winners of the ESSS senior groups can submit for participation at the EUCYS each year.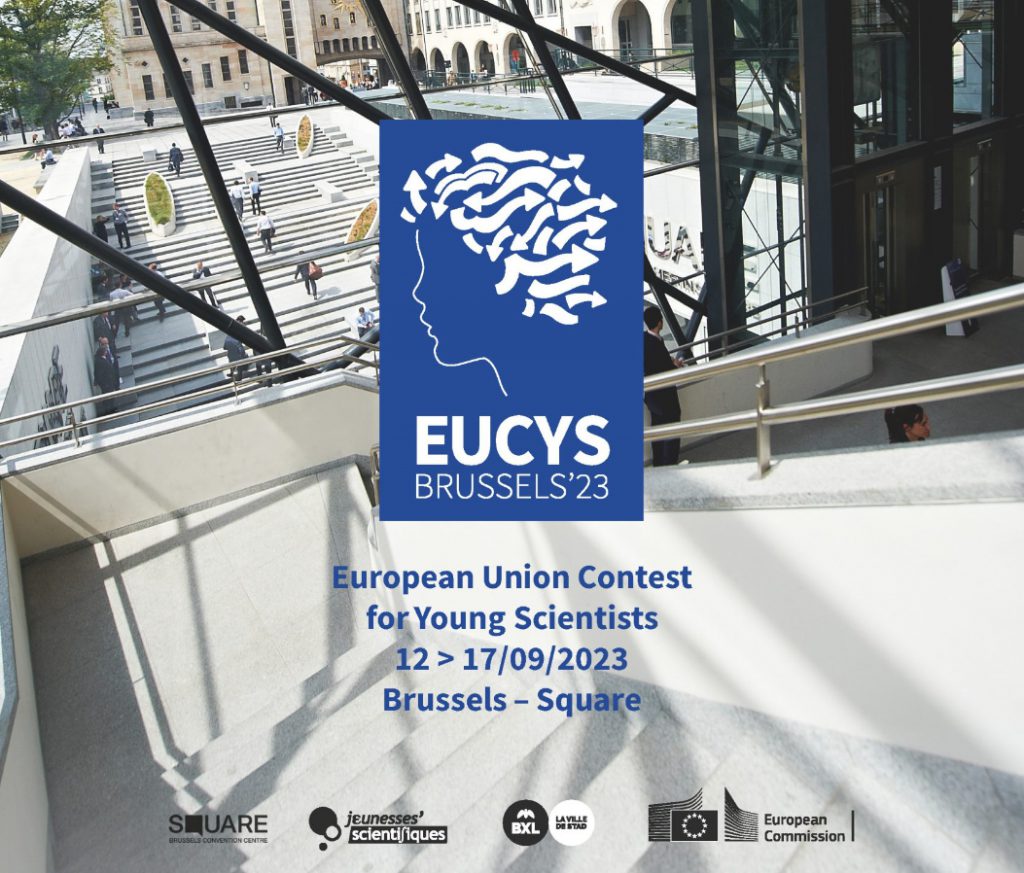 A letter from the EUCYS 2023 coordinator…
Dear Friends,
Join us on a journey of discovery and innovation as we ignite young minds and empower the next generation of scientists and inventors – welcome to the European Union Contest for Young Scientists 2023!
EUCYS 2023 will be held at The Square, Brussels, Belgium, from September 12 to September 17 and, within the coming days, you will receive your login details to start your registration (deadline is on June 6).
Curious!? Interested!? Thrilled!? Discover more on: https://eucys2023.eu/
Any question – check the FAQs or contact info@eucys2023.eu
We are looking forward to welcoming you,
Antoine van Ruymbeke
EUCYS 2023 Coordinator
M +32 479343548 – antoine.vanruymbeke@jsb.be