The European Contest for Young Scientists (EUCYS) highlights the best of European scientific student achievements and attracts widespread media interest. The 1st prize winners of the ESSS senior groups can submit for participation at the EUCYS each year.
General information about EUCYS can be found on the EUCYS website.
Information about this year's EUCYS can be found here.
At the EUCYS 2017, competing against winners from the European Union and world-wide, including China, Canada and the USA, Camilla Hurst was awarded a special sponsors' award (by DSM) for her project in the Materials category of the competition.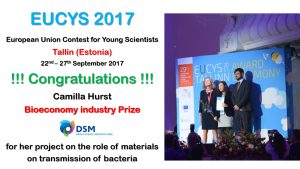 With the help from the Luxembourg Institute of Science and Technology she identified harmful bacteria in a public environment and investigated how their spread can be reduced.  This has involved a study of the antiseptic properties of pine wood, identification of a key bactericidal chemical in pine and invention of a self-sterilising door handle.
The event was a success for the European Schools.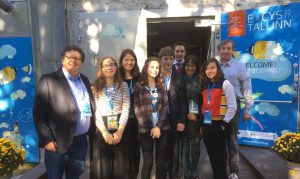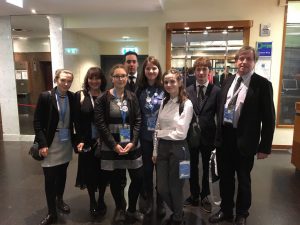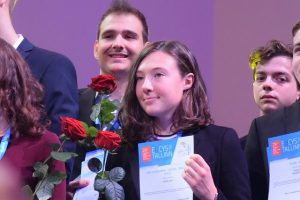 Links:
http://www.rtl.lu/kultur/1082193.html
http://www.chronicle.lu/category/primary-secondary-schools/success-for-young-scientists-from-luxembourg-at-eucys-in-estonia